Welcome to the "Official" website of the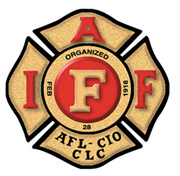 Wilmington Firefighter's Association - Local 1590.
We are the local affiliate of the International Association of Firefighters, representing approximately 265 active and retired members of the Wilmington Fire Department.
The City of Wilmington is the State of Delaware's largest city, and the only one with a fully paid professional firefighting force. The members of the Wilmington Firefighter's Association protect a community of about 71,000 citizens within a 17 square mile area. During the workweek, the population swells in excess of 150,000 people.
Wilmington is comprised of everything from mansions to row homes, schools and daycares, industrial and manufacturing properties, restaurants, hospitals, a prison, various waterways, the Port of Wilmington, a wastewater treatment facility, a landfill, I-95 and I-495, and high-rise office and residential buildings.
Our members work in six (6) fire stations within the City and provide firefighting and emergency medical services, specialized search & rescue services; along with a Fire Marshal's Office for Arson/Fire investigation, and fire education & prevention programs. They respond to over 20,000+ calls for service each year.
The department staffs six (6) engines, two (2) ladder trucks, and two (2) Battalion Chief's on duty at all times. Firefighters in the Suppression Division are currently working a three (3) platoon rotational shift of twenty-four (24) hours on duty and forty-eight (48) hours off, which equates to a 48-hour workweek.