Upcoming Fundraising Events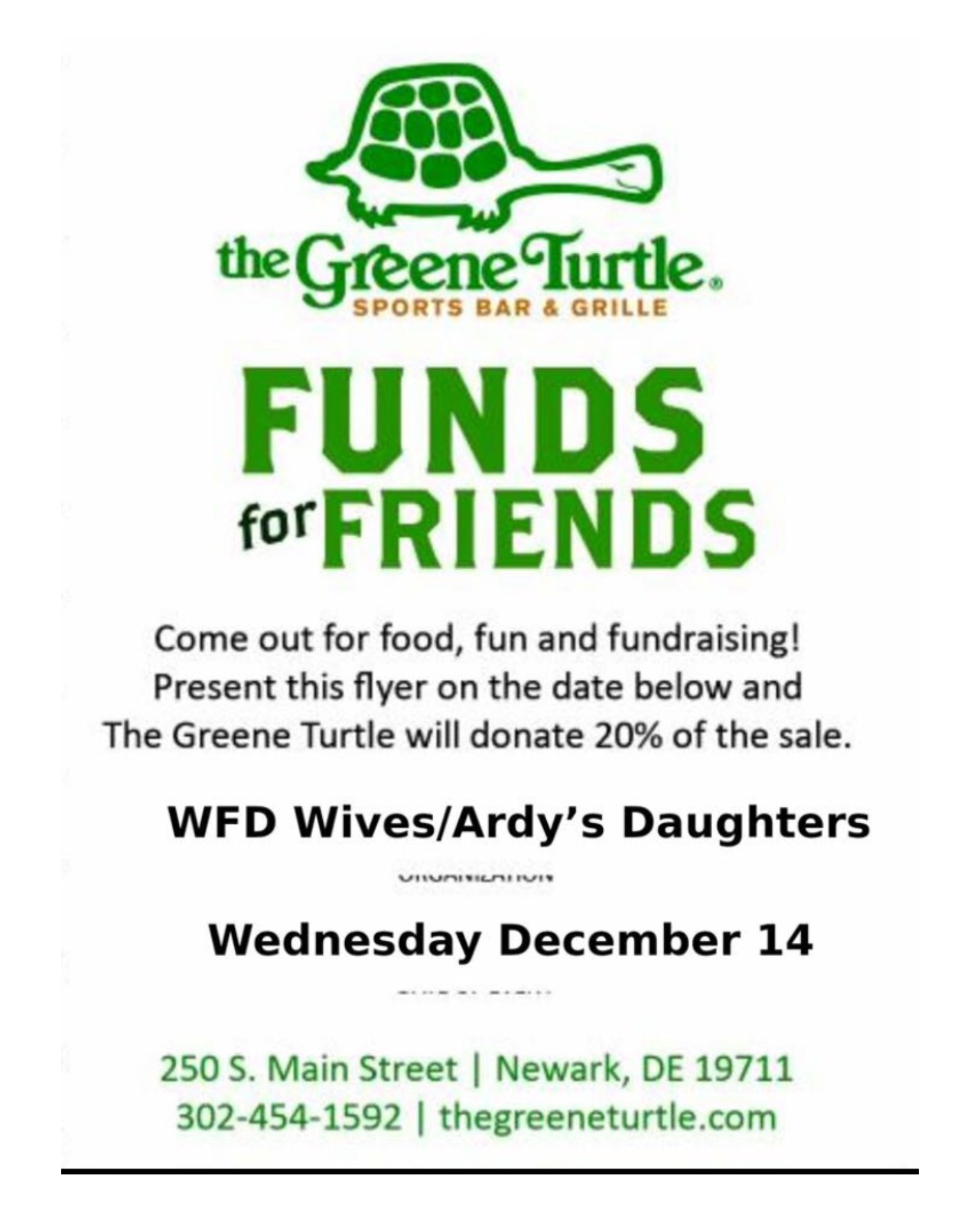 Saturday November 19th from 4pm to 8pm The Pulaski Legion is having a fundraisre to benefit the families of our fallen and injured members. There will be live music and raffles. Tickets are $25.00 Includes entry, domestic draft beer, food and door prizes. All are welcomed to come support the WFD.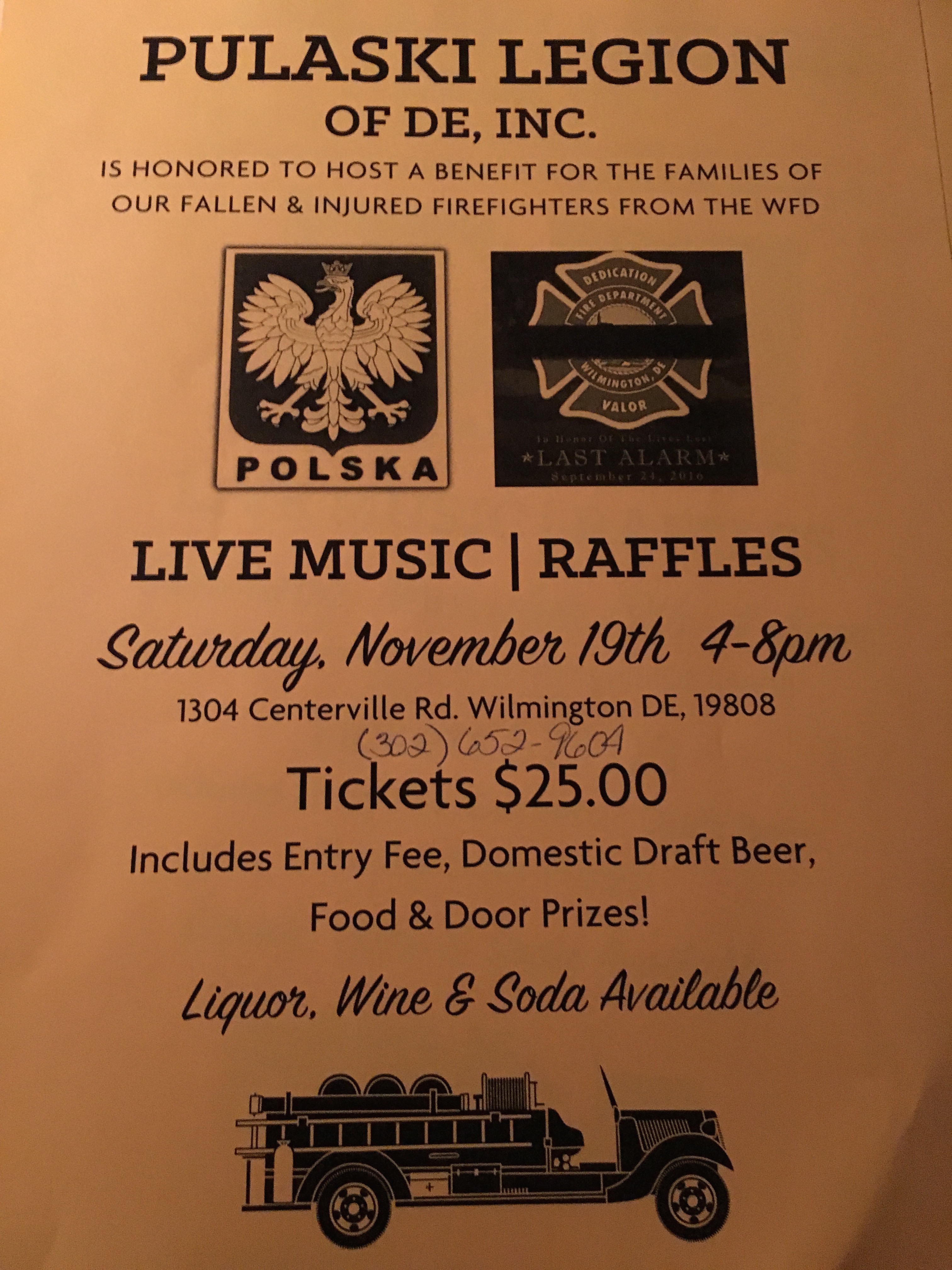 Come out to support our local heroes and families. Wilmington Firefighter Fiches, Hope, Leach and Speakman will be recognized and all Local 1590 Members and Wilmington Fire Department Administration are invited to attend.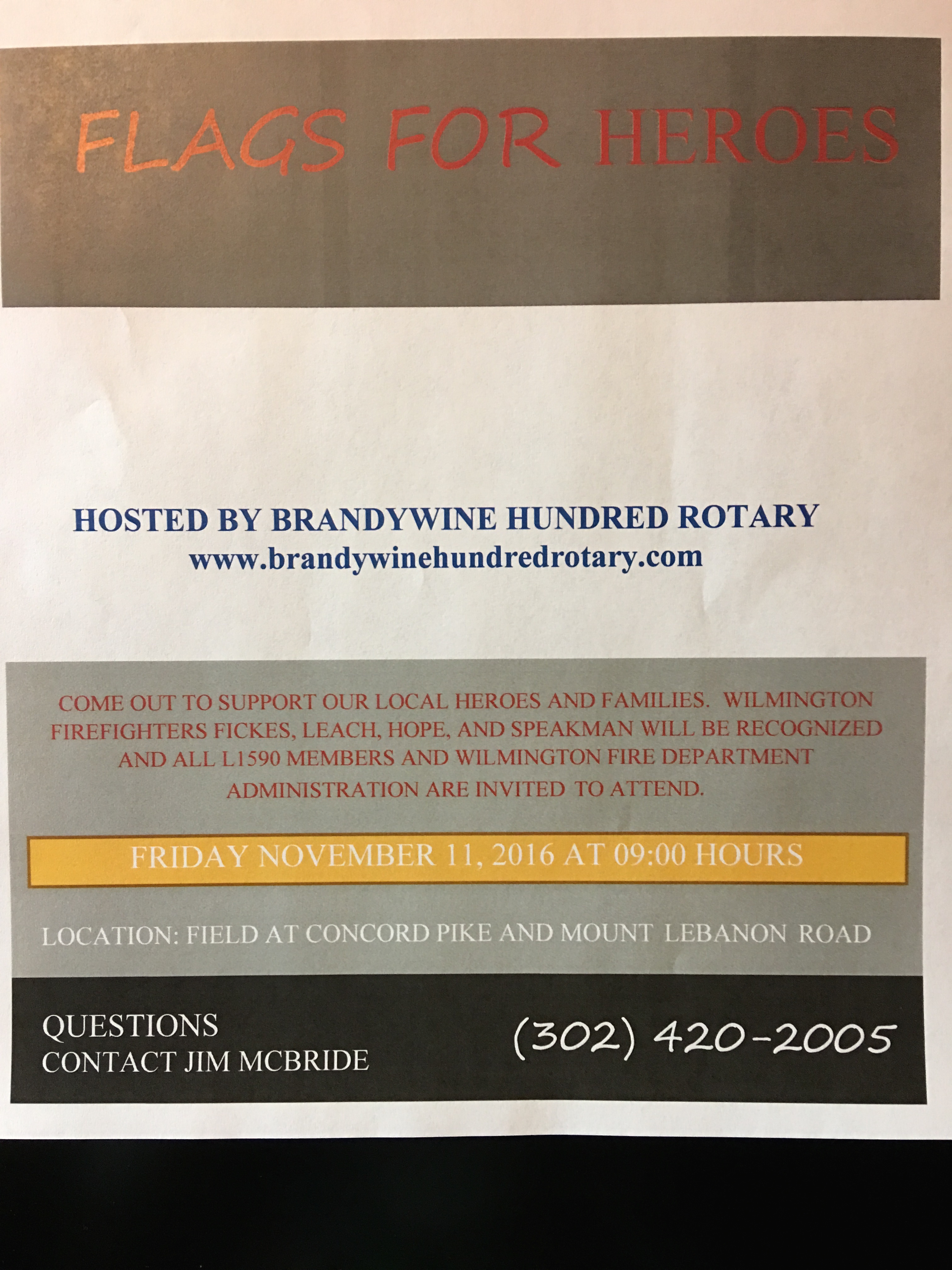 Please contact Brother Lewis Jefferies with any questions about this event.
Trauma Survivors Galla
Date: Saturday, October 29, 2016
Place: Harry's Savoy Ballroom | 2020 Naamans Road, Wilmington, DE 19810
Join us for a special night as we raise money to help those affected by trauma.
The Black Tie and Sneakers Gala is an annual event where guests can bid on silent auction prizes, win raffles, dress in their finest attire while wearing their best sneakers, enjoy food and beverages, and dance the night away as they help support survivors of traumatic events. Guests will be entertained with live music and be able to network with other charity minded people.
Live Entertainment Special Guests Auction Items Prizes
Guests will enjoy a variety of appetizers, open wine/beer bar, dinner buffet, and desserts.
Formal or semi-formal attire and your best sneakers requested! This must attend event will sell out, so get your tickets early!
For More information or to purchase tickets, follow this link:
Iron Hill Brewery Beer Launch
The Wilmington firefighters killed in a rowhome fire three weeks ago will soon have a beer named and brewed in their honor.
Delaware's Iron Hill Brewery has a volunteer firefighter on-staff, and he had the idea for "Last Alarm IPA" beer.
Thursday, the head brewer invited some Wilmington firefighters to the brewery to help get the process started.
Proceeds from beer sales will go to the fund that helps the families of fallen firefighters Jerry Fickes and Christopher leach.
It will also help the families of the two firefighters who are still in the hospital--Brad Speakman and Ardythe Hope.
"Really a bunch of great guys, they were really excited we were doing this super appreciative of us doing this so a lot of fun definitely," said Iron Hill Brewery's Justin Sproul.
Iron Hill is hoping to start pouring Last Alarm IPA at a ceremony November 1. Then you'll be able to grab a pint in all of their brewpubs around the region.
Page Last Updated: Dec 14, 2016 (03:52:42)